Live Video Production

from

Perth Live Stream Pros
We are a group of experienced videographers in Perth who specialise in live video production for events. There are options for corporate gatherings, weddings, funerals, sporting events, and even virtual gatherings.
Corporate Events Streams

Wedding Events Streams

Funeral Events Streams

Sports Events Streams
GET AN INSTANT QUOTE!
*Get a FAST Response*
About Perth's Top Live Video Production Service
Perth Livestream was founded in 2020 in order to meet the needs of the many people who want to live stream their events as a result of Covid19.
We are the same people who have been running Onepost Media since 2014. Developed in response to the high demand for live streaming of corporate events, weddings, funerals, and other events.
Live Video Production – Why Live Streaming is so important
Without a doubt, one of the most effective tools for capturing and viewing events online is live streaming. Whether it's a live sporting event, a concert, or a press conference, live streaming allows people all over the world to watch the action unfold in real time.
But why is live streaming so important? Here are a few reasons:
1. It's live!
The main advantage of live streaming is, of course, that it is live. Viewers can follow the action as if they were in the middle of it in real time. This is especially important for events held in other countries. You can have the same feeling as if you were there.
2. It's interactive
Live streaming is interactive as well. Viewers can chat and interact with one another in real time, giving the impression that they are a part of the action. This is an excellent way to create a sense of community around your event while also increasing engagement and viewership.
3. It's accessible
It is very simple to broadcast live. All you need is an internet connection and a device that can access the internet. This means that people all over the world can watch live streams regardless of where they are.
4. It's flexible
Live streaming can also be customised. Deliver your live stream across multiple platforms and customise it to meet your specific requirements. You can live stream on social media, your website, or a dedicated live streaming platform, for example.
5. It's easy to set up
It is also simple to set up live streaming. All you need is a camera and a platform for live streaming. Then, in minutes, you can begin live streaming.
For event capture and online viewing, live streaming is a very powerful tool. Real-time, interactive, accessible, adaptable, and simple to set up. Many potential viewers will be lost if you do not live stream your event.

Latest From The Live Video Production Gram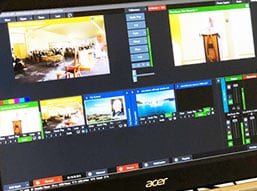 Corporate Events
Corporate Event Livestreaming in Perth Western Australia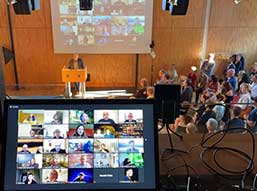 Funerals Perth
Funeral Events Live streaming in Perth Western Australia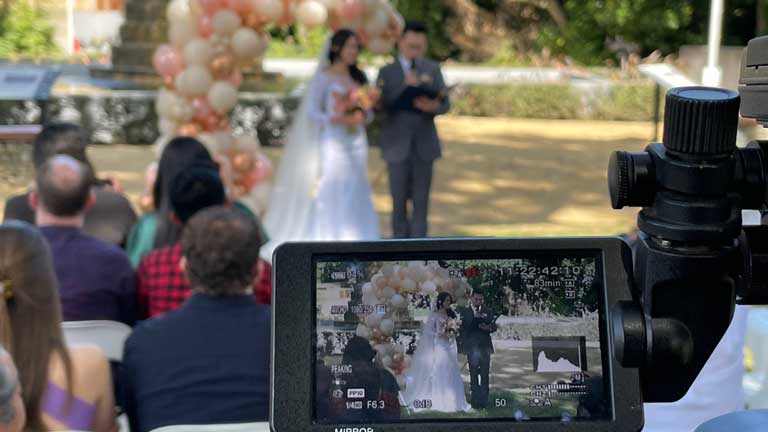 Weddings
Wedding Events Live streaming in Perth Western Australia

Perth Livestream – Let's Talk
Hit the button below to give us a quick call. Or, if it's 2am and you are googling 'Perth Live Stream' feel free to fill out the form and we will be back to you ASAP with your quote.